Pre-Decorated Cakes
Available for Shipping or a Scheduled Pickup
Not in the mood to decorate your own cake? No sweat! Our pre-decorated cakes are artfully embellished with fondant, frosting, sprinkles, and more. Ready to add some flavor to any occasion! Or add a pre-decorated cake to slice or use as the example cake at your DIY decorating event. 
Each cake is a 3-layer, 6" round cake that serves 8-10. To ensure a cozy fit inside our cake boxes, any cake design with a tall topper, like ears or a tale, will come with the topper separate. Just insert the topper prior to serving!
Pickup is available at our studio location: 7173 SW Dartmouth St., Tigard, OR 97223. We also offer free delivery on orders over $150, subject to availability. 
Regular price
Sale price
$60.00 USD
Unit price
per
Sale
Sold out
Share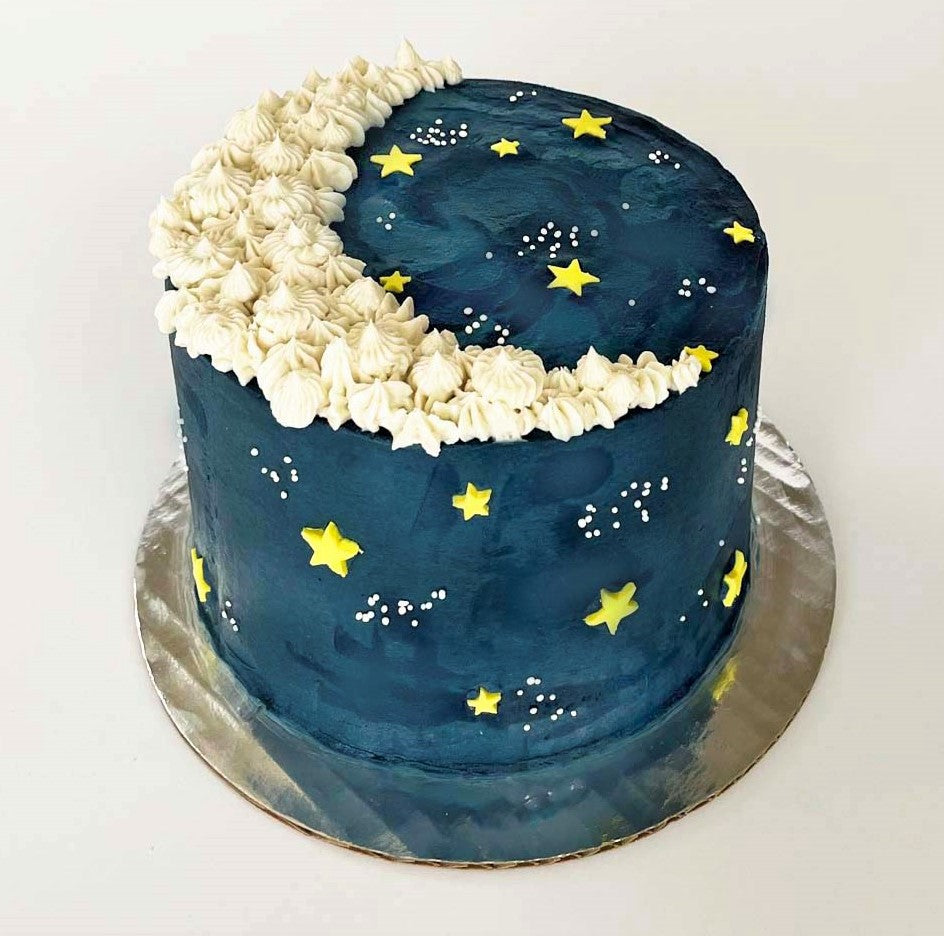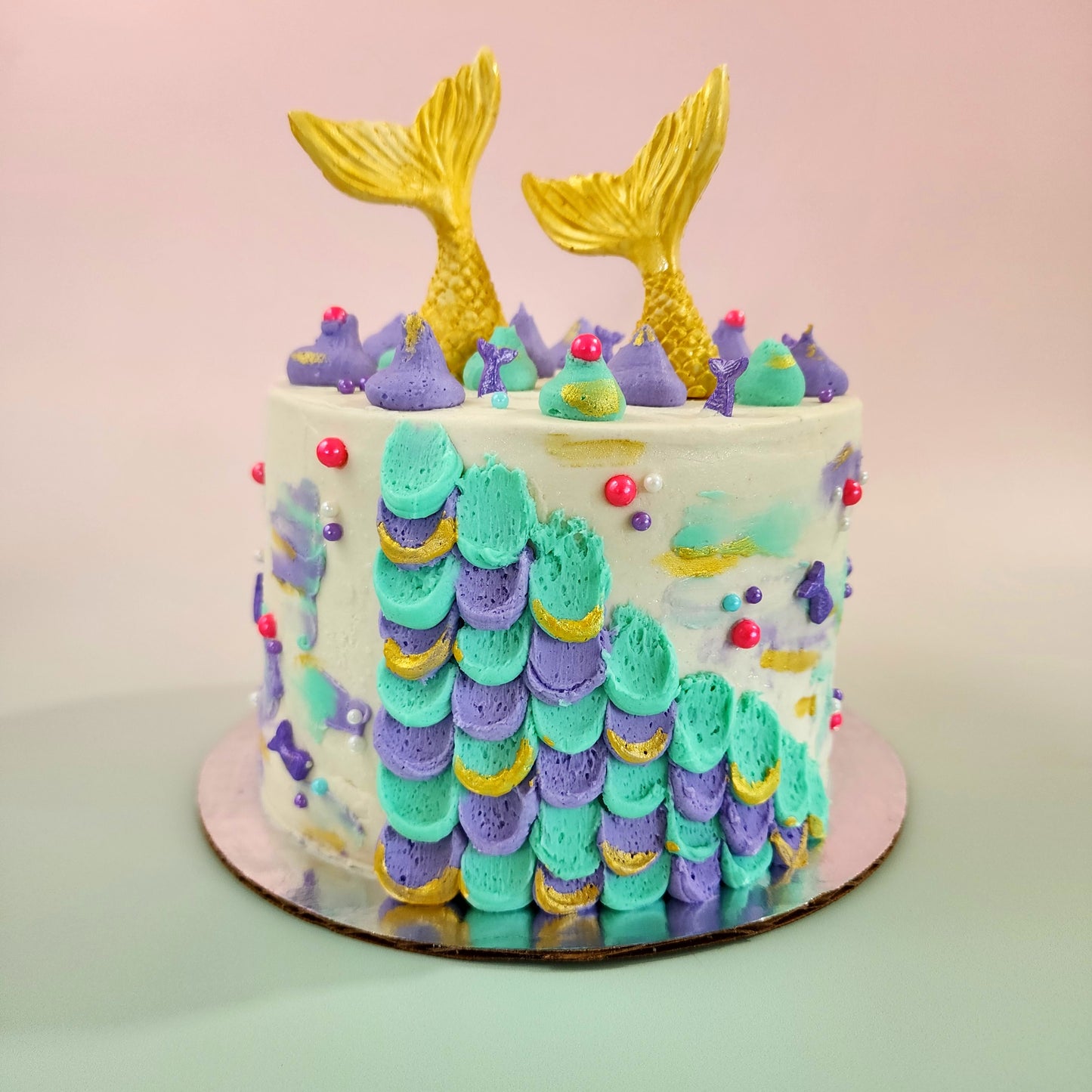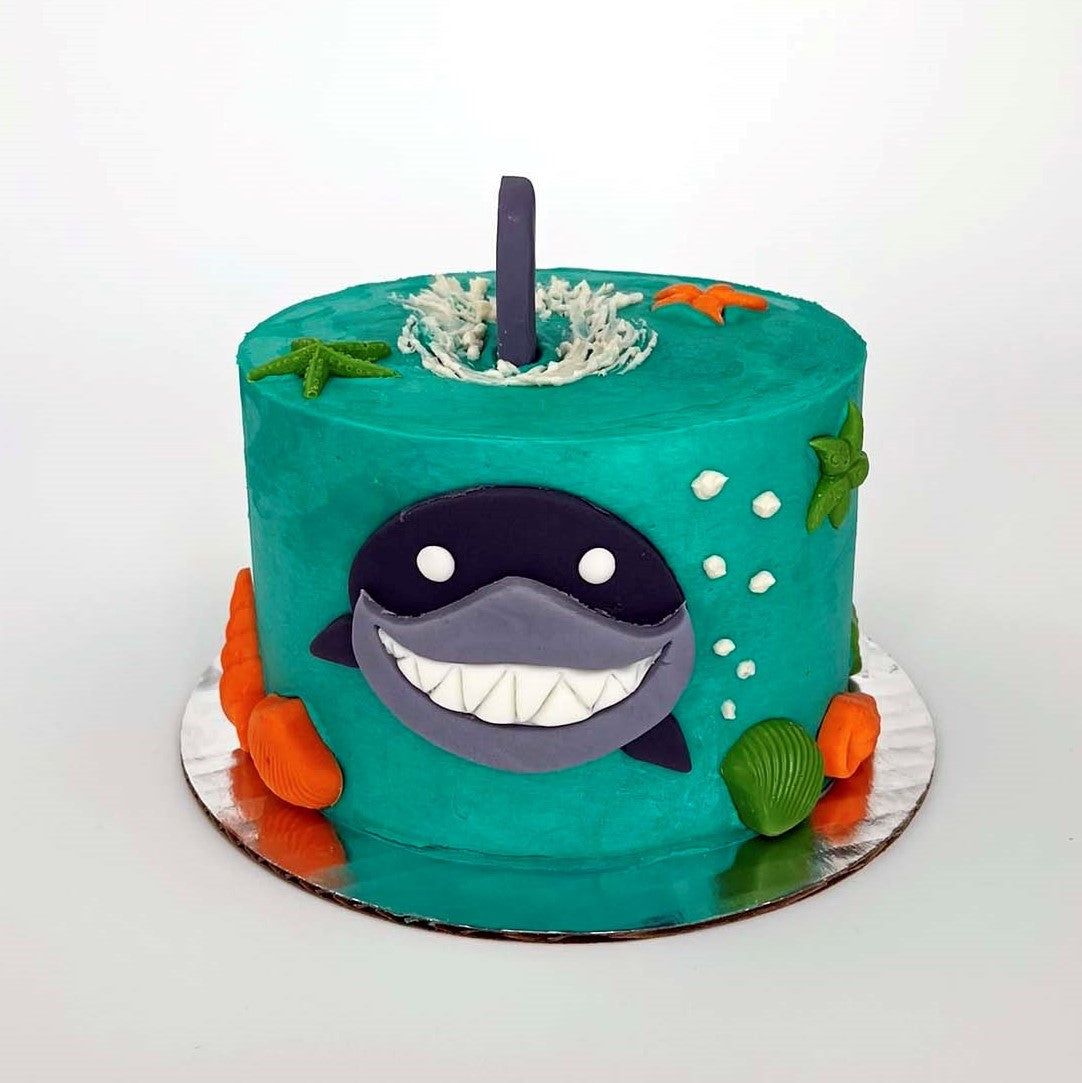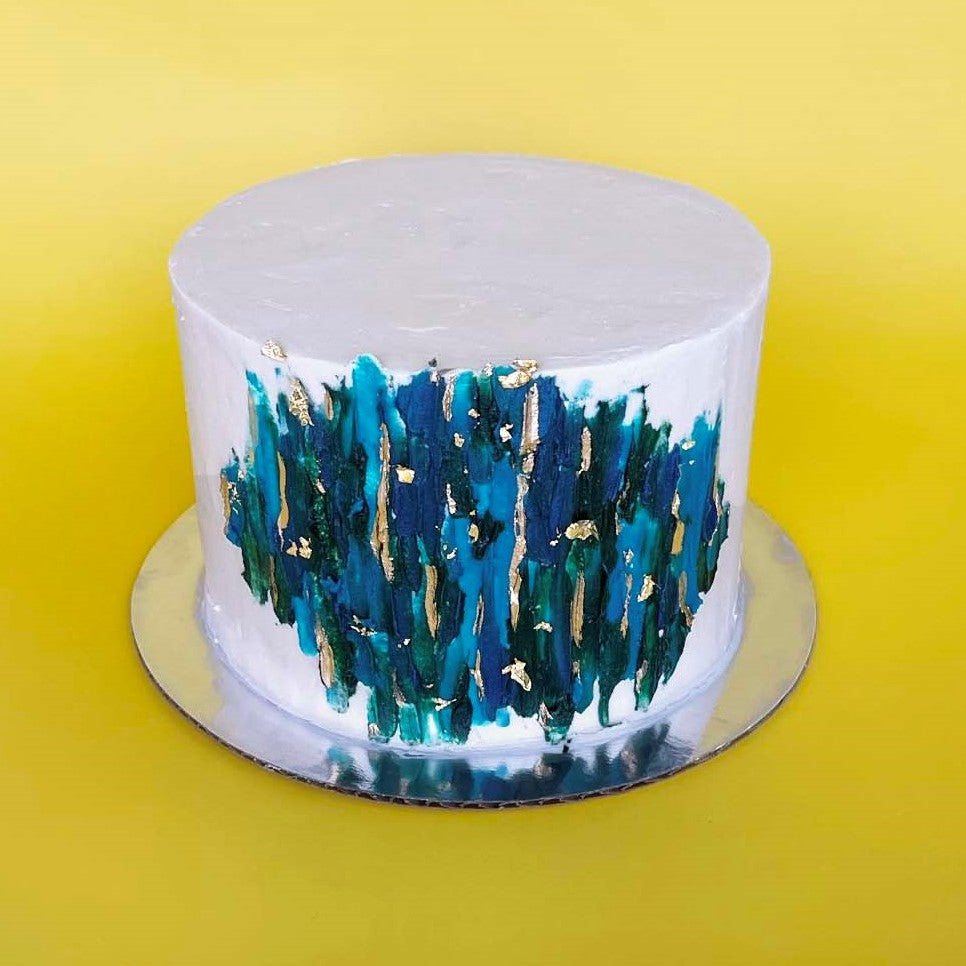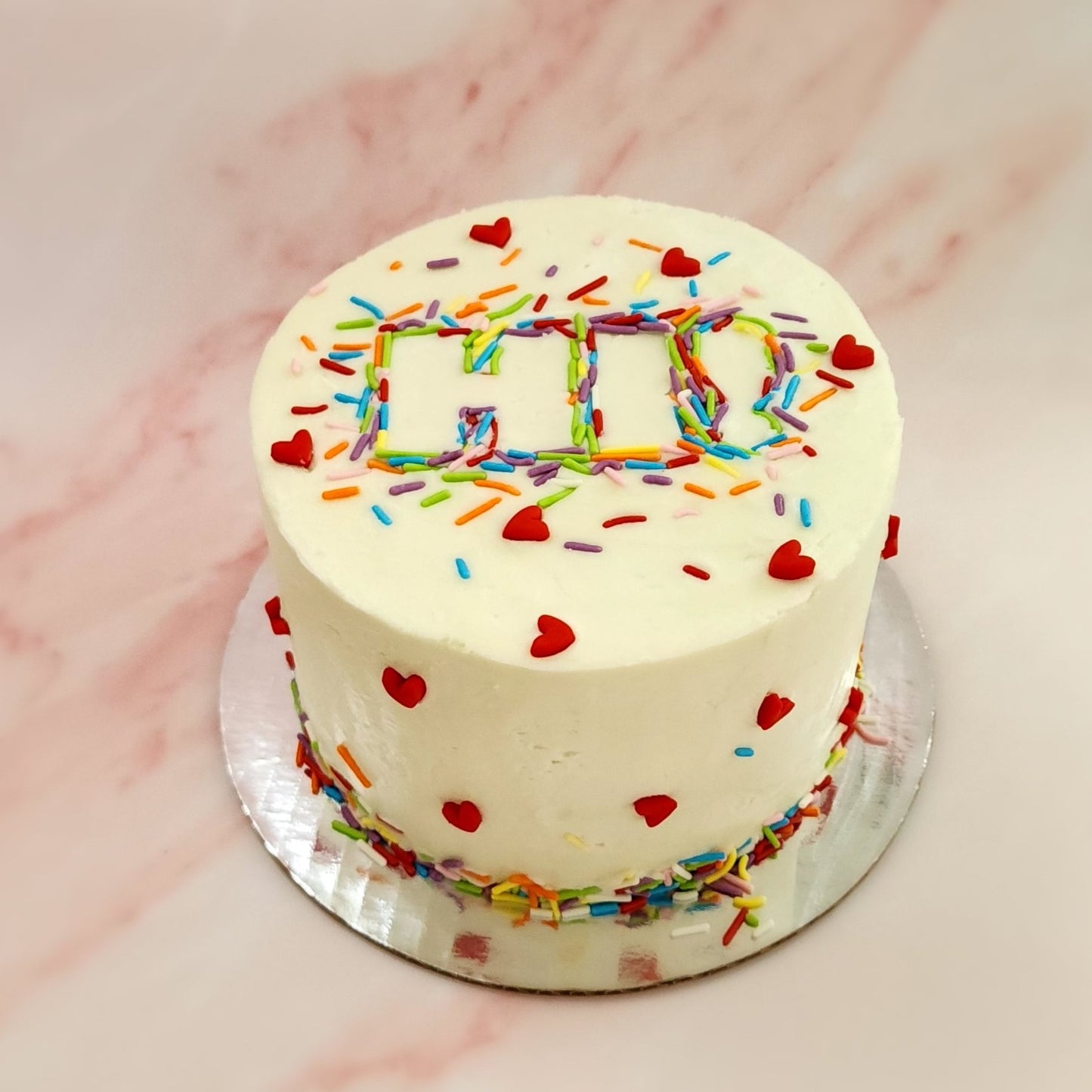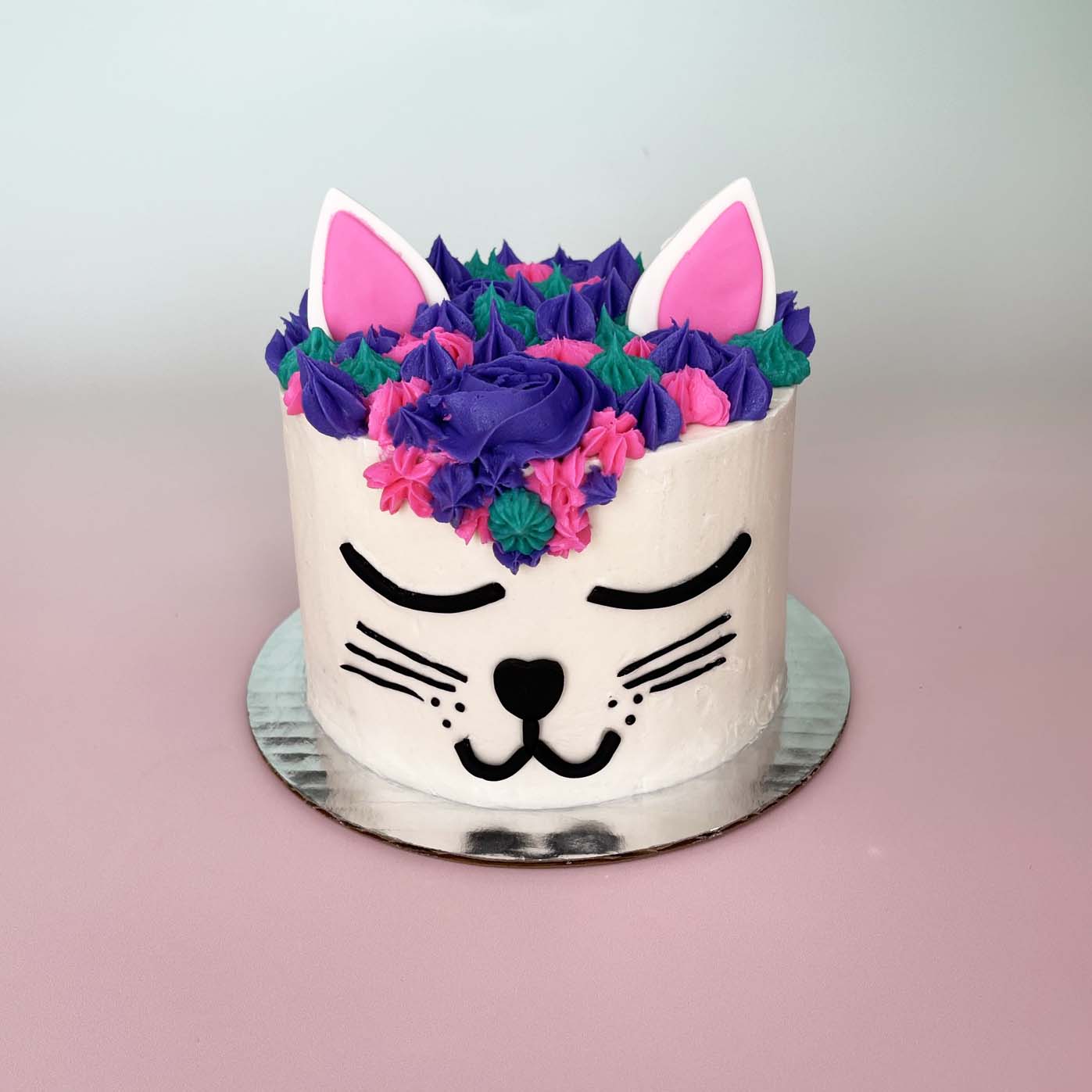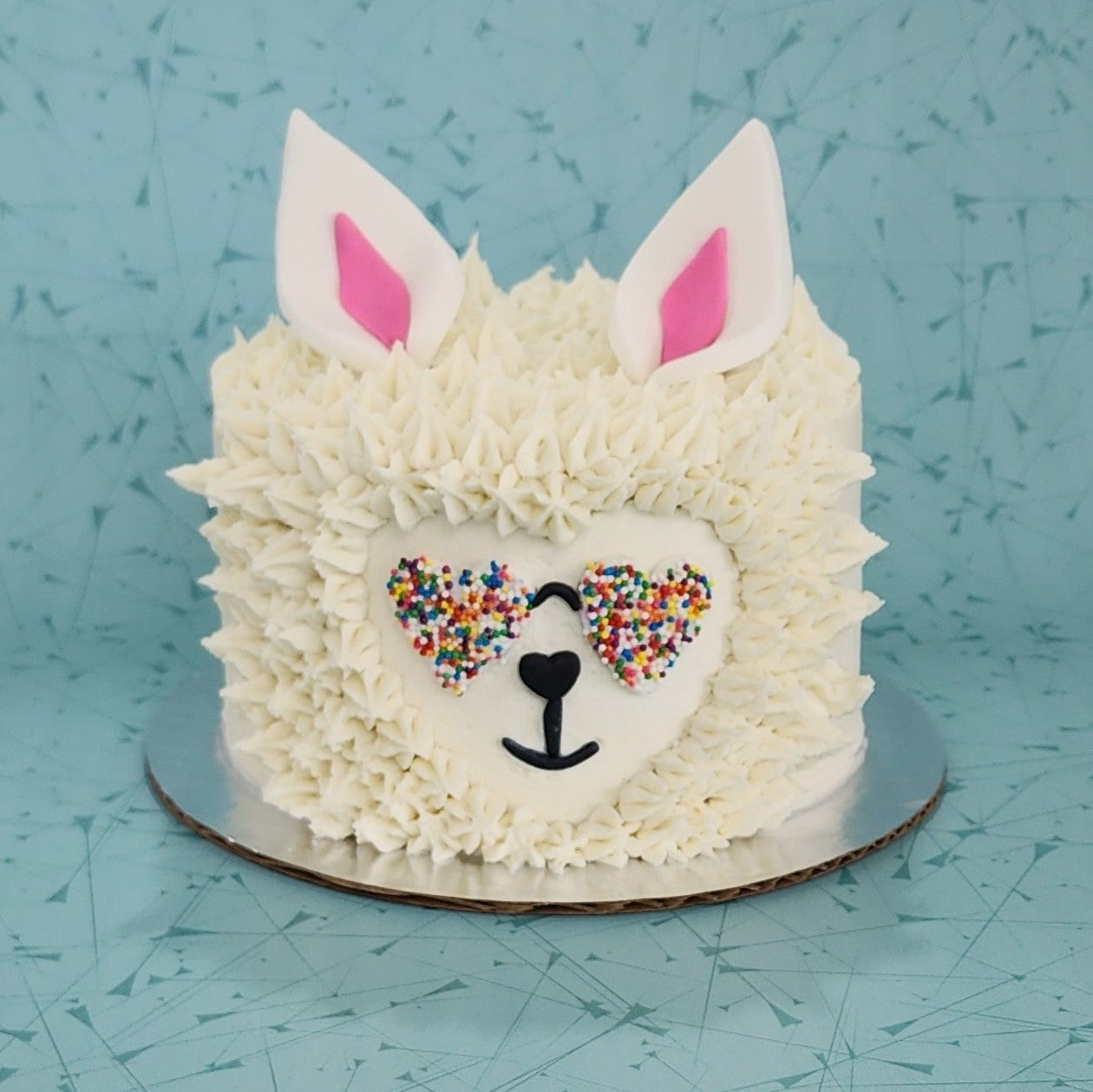 Collapsible content
pickup & delivery

You may pick up your order during business hours at Cake 7173 SW Dartmouth St., Tigard, OR 97223. Just select "Pick Up" at checkout.

If you are unable to make it to your scheduled pickup day, please call 971.610.6530 and we will try really hard to reschedule.

Subject to availability, we offer free delivery in the Portland-Metro area on orders over $150 and delivery for $1/mile on orders less than $150.

Please email hey@cakehoopla.com or call 971.610.6530 to schedule a delivery or to ask about deliveries outside the Portland-Metro area.
cake care instructions

Store cakes and cupcakes in the fridge until you're ready to eat. To avoid color changes, keep the cake/cupcakes out of direct light. Remove from the fridge about 1 hour before serving to bring them to room temperature.

Drastic changes in temperature from cold to warm may cause a cake to "sweat." Don't worry, this isn't harmful to the cake. To get rid of the condensation, let the cake airdry or gently dab the cake with a dry paper towel.

Store leftovers in an airtight container in the fridge for up to 5 days or in the freezer for up to 1 month. You can freeze the cakes/cupcakes even longer with airtight wrapping.
serving tips

Wipe the drool from your face.

Eat the cake/cupcakes at room temperature.

For cakes: Run a large knife in hot water, dry it with a towel, slice the cake. Wipe clean between cutting each slice. Repeat as the knife cools.
shipping

Cake Hoopla's DIY cake and cupcake kits ship frozen with reusable gel packs and natural fiber insulation. They may thaw during transit but should arrive cold. Because of their perishable nature, we ship cake and cupcake kits using a 2- or 3-day transit time. To help ensure they arrive fresh, we ship only on Mondays and Tuesdays, excluding holidays. All orders placed on or before Sunday, will ship the following Monday or Tuesday.

If you need to buy a kit for a future event, email hey@cakehoopla.com with your desired shipping/arrival date, and we'll hold off on fulfiling your order until the right time.

PLEASE CHECK THE WEATHER FORCAST before ordering. If the weather is too hot during the shipping time, the cake/cupcake kit may melt in transit. Cake Hoopla is not responsible for such occurrences.

Why is shipping so expensive!?!?... one might ask. Well, there are a few reasons. Cake Hoopla is committed to sustainable shipping practices, including the use of natural fiber insulation instead of foam insulation that never biodegrades. We must also ship our products with short transit times to help ensure freshness. Unfortunately, these things increase shipping costs. We feel your pain!
returns & refunds

Cakes and cupcakes are final sale. Because of their perishable nature, we cannot accept returns. Cake Hoopla is not responsible for packages determined undeliverable by the carrier or returned due to an incomplete/incorrect address.

Cake Hoopla does not offer refunds on cake or cupcake kits, unless we made an error in fulfilling your order. If that is the case, please contact us within 14 days of delivery/pickup at hey@cakehoopla.com or by calling 971-610-6530. We handle each issue on a case-by-case basis.