Mobile Cake/Cupcake-Decorating Party
Cake Hoopla's mobile cake-decorating service makes any celebration easy, unforgettable, and delicious! We deliver parties for free within 30 miles of 97223.
Here's how it works:
1. Book a date with a refundable $150 deposit. The deposit will apply toward the final price of the party.
2. Choose the details for your event after you click "book now!" You'll choose 1 of our designs or customize your own, like a party theme, team colors, or company logo. We'll give you a call to work out any remaining details.
3. Cake Hoopla delivers everything you need to decorate like a pro. Each guest receives a 6" cake or a set of cupcakes, along with tools and ingredients.
4. We supply to-go boxes, so guests can take home a delicious and unique party favor. No wasteful tchotchkes here!
5. Clean up is a piece of cake: toss out our eco-friendly single-use containers. Keep and reuse any piping tips and fondant cutters.
Pricing:
The final price of all parties depends on the number of cakes/cupcakes ordered and the chosen design. We offer quantity discounts, and more elaborate designs increase the final price. Please call or email for a quote!

Prices for cupcake parities begin at $15/person with a $150 minimum order. The base price for cupcakes includes 2 cupcakes, 1 frosting color, 1 fondant color, 1 sprinkle, and 1 fondant cutter per person. Tip: For a more impactful and longer-lasting activity, we recommend at least 6 cupcakes per guest.
Prices for cake parties begin at $35/person with a $150 minimum order. The base price for cakes includes a 6" crumbcoated cake, 2 frostings, 2 fondants, 1 sprinkle, and 1 fondant cutter per person.
Cancellation Policy

A $150 deposit is due at the time of booking. The remaining balance will be collected prior to your event.

Event reservations must be canceled with at least 10 days' notice to be eligible for a full refund. If canceled with less than 10 days' notice but more than 2 days' notice, event credit will be issued.

Cancellations within 2 days of the event cannot be refunded.

Any changes to the event details (like the number of cakes) should be communicated to Cake Hoopla by email at hey@cakehoopla.com or by phone at 971.610.6530.

Due to short notice, it may be difficult to make changes to your order within 2 days of the event. But we'll try!
Event Delivery

We offer free delivery for parties and workshops or any order over $200 within the Portland-Metro area (i.e., within 30 miles of 97224). We charge an additional $1.00/mile to deliver outside the 30-mile zone.

For any order that doesn't meet the $200 delivery minimum, we're happy to deliver for $1.00/mile ($20 minimum). Delivery is subject to timing and availability.

Questions? No problemo. Call 971.610.6530 or email hey@cakehoopla.com.
Cake Care Instructions

If you're not quite ready to decorate, store the cake/cupcakes and ingredients in the fridge. There is no need to refrigerate fondant or sprinkles.

Cakes/cupcakes are best decorated at room temperature. Remove the cake/cupcakes and ingredients from the fridge 1 hour before decorating or serving to bring them to room temperature.

If frozen, let the cake/cupcakes and all ingredients thaw to room temperature. This may take a few hours.

Store leftovers in an air-tight container in the fridge for up to 5 days or in the freezer for up to 1 month. To avoid color changes, store the cake/cupcakes out of direct light.
Share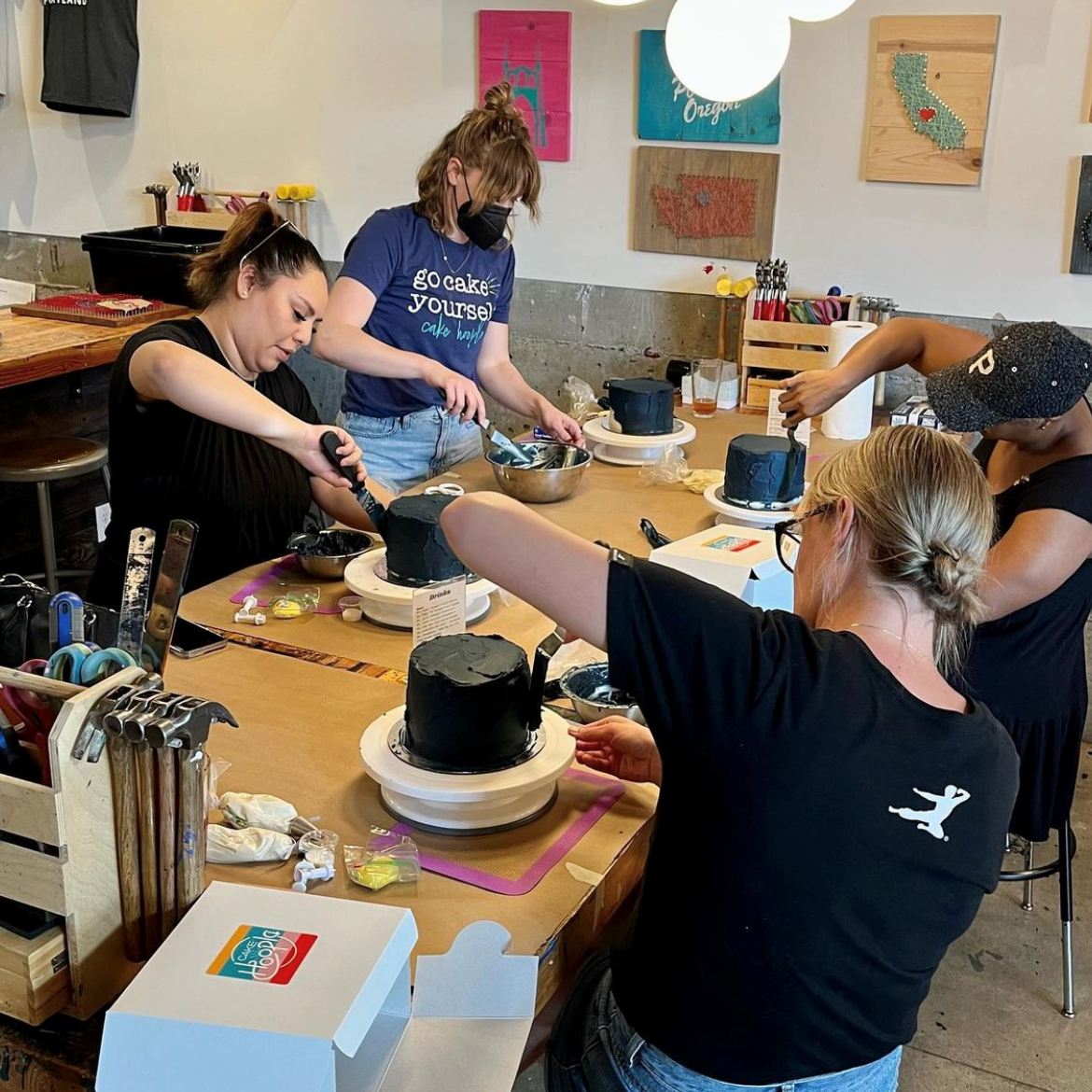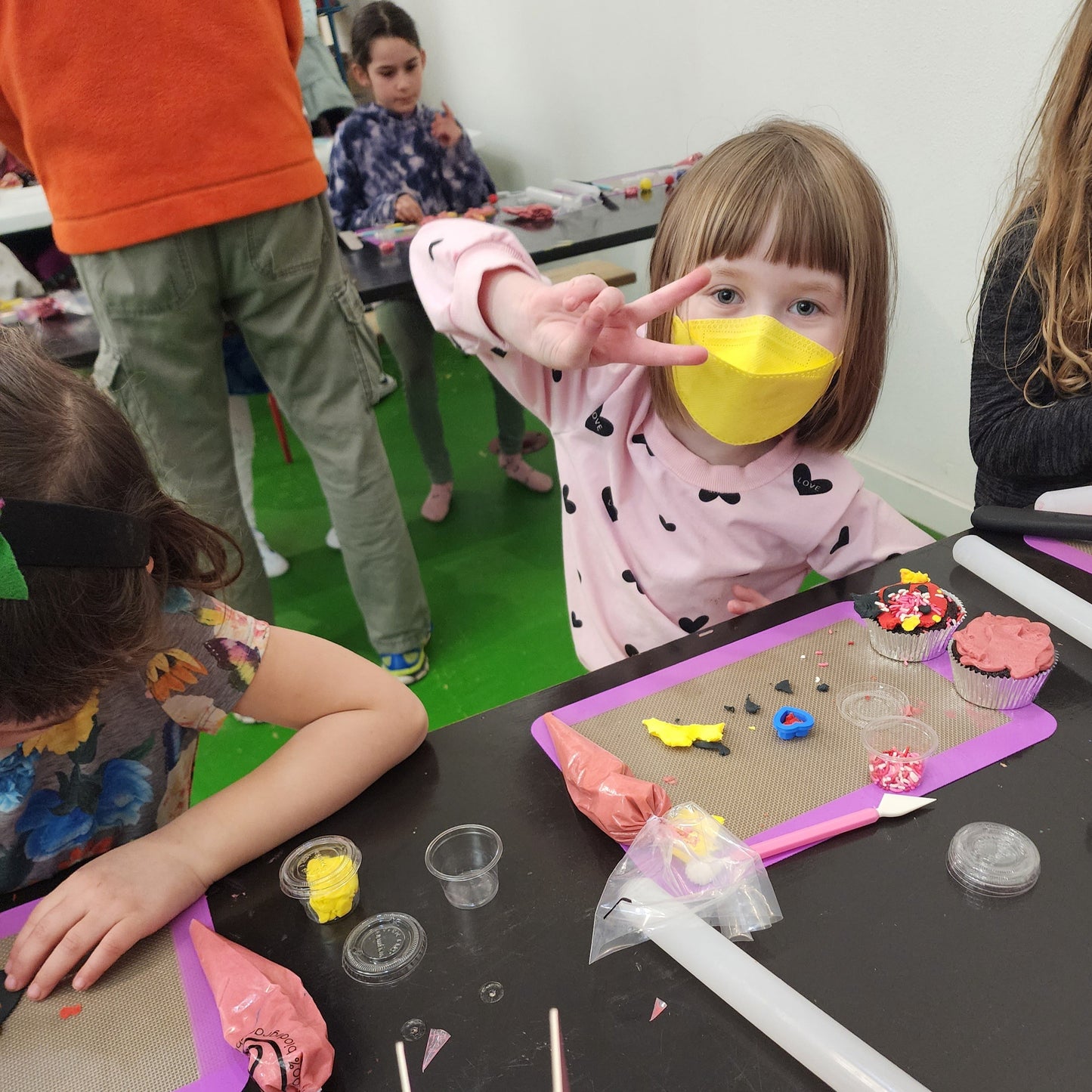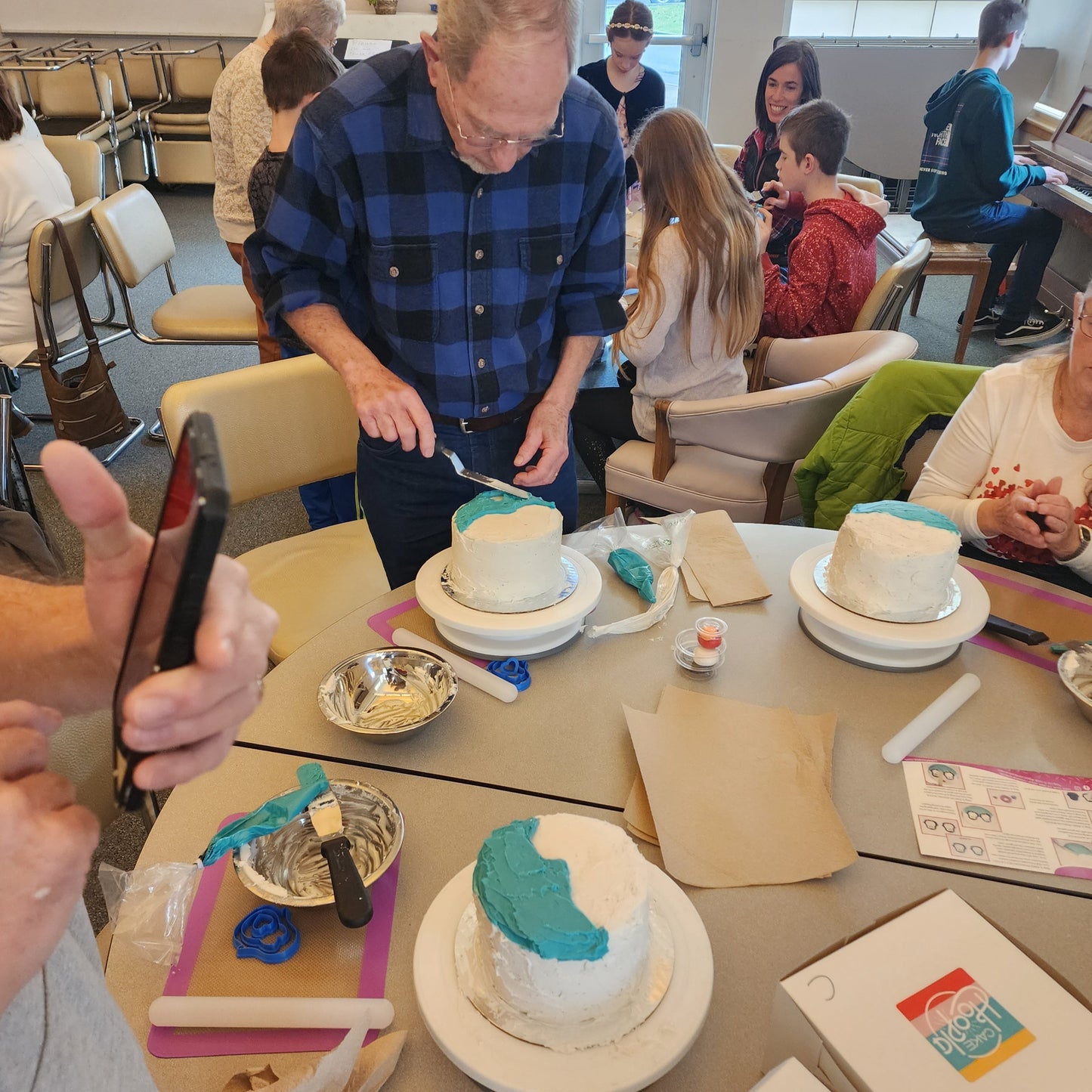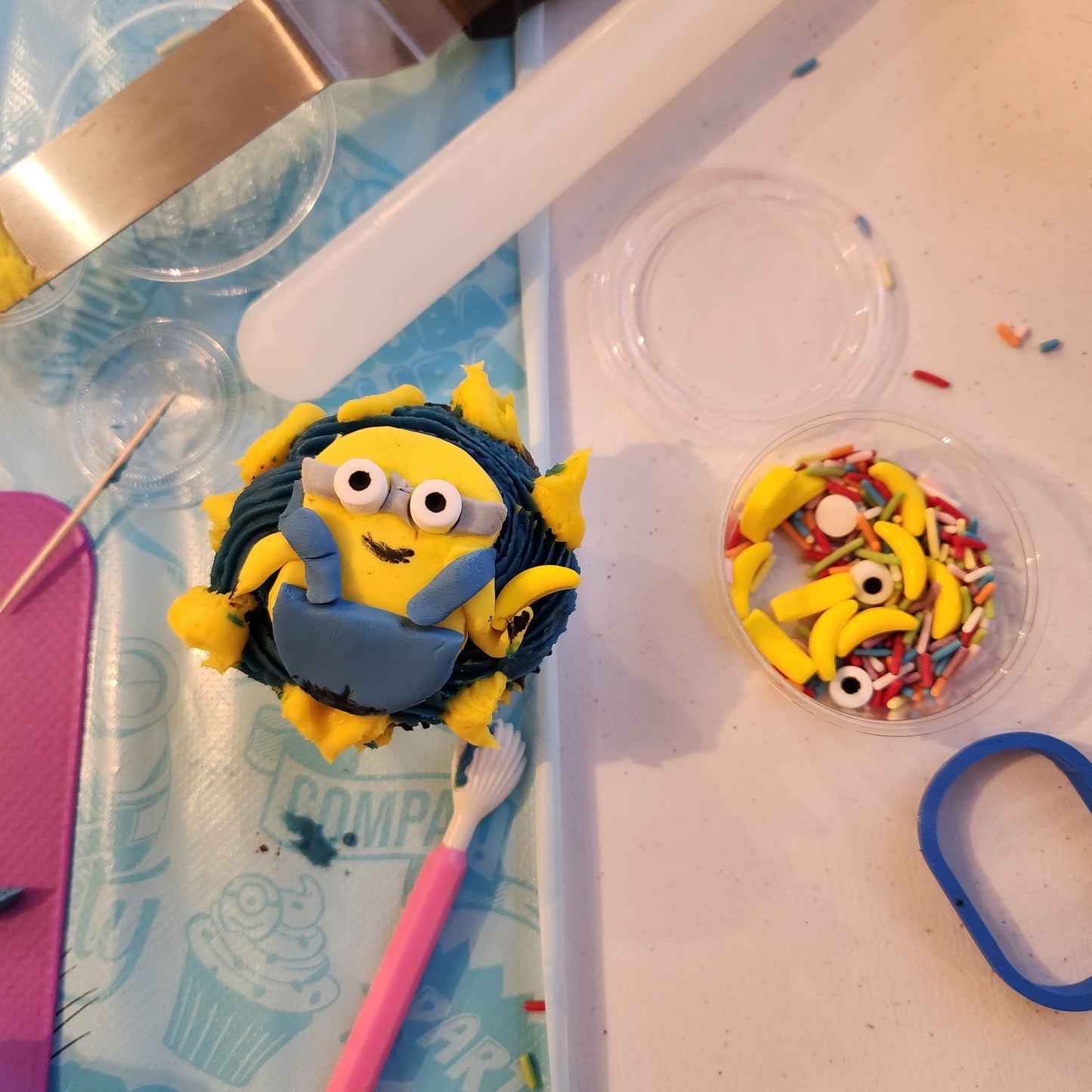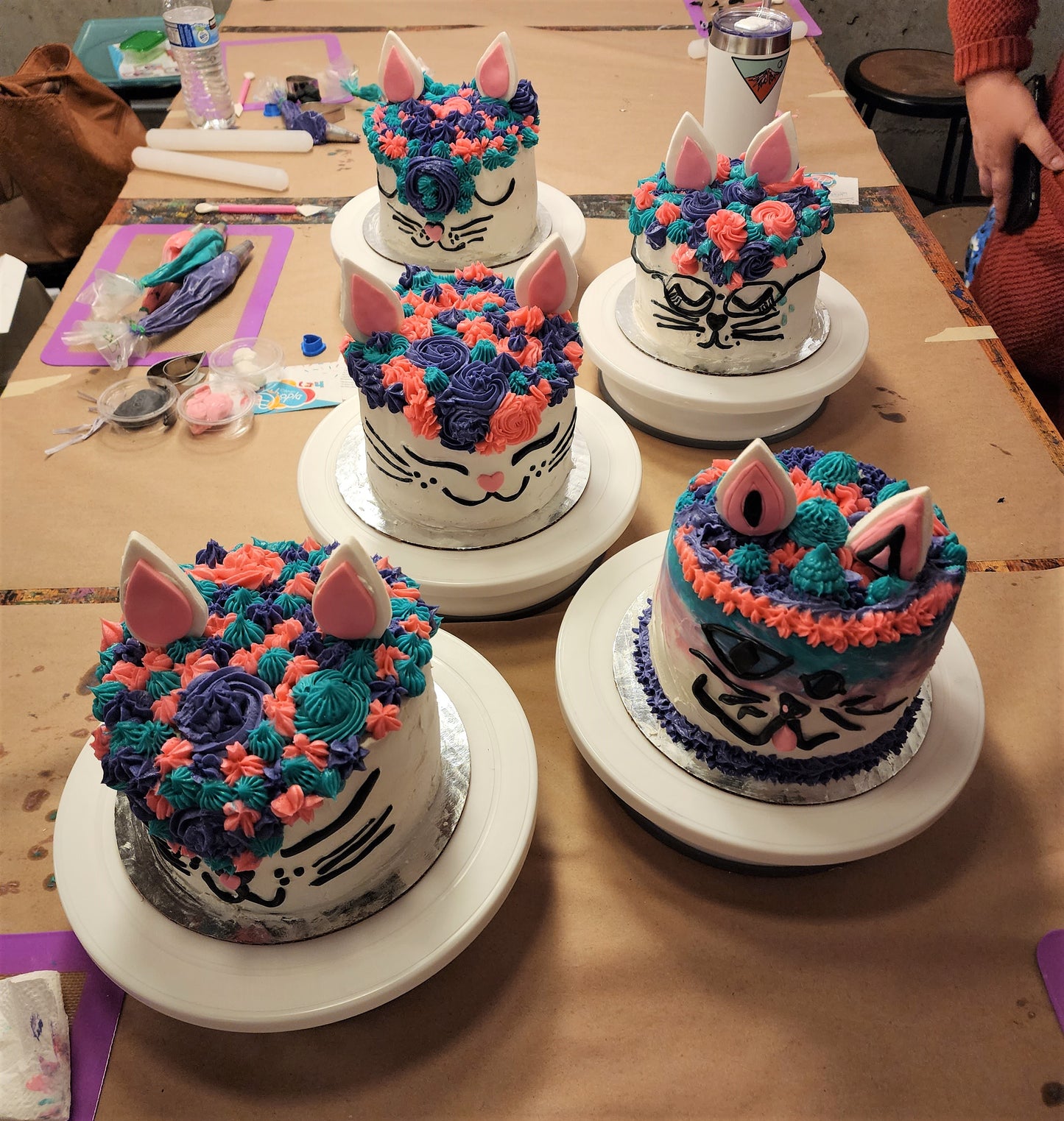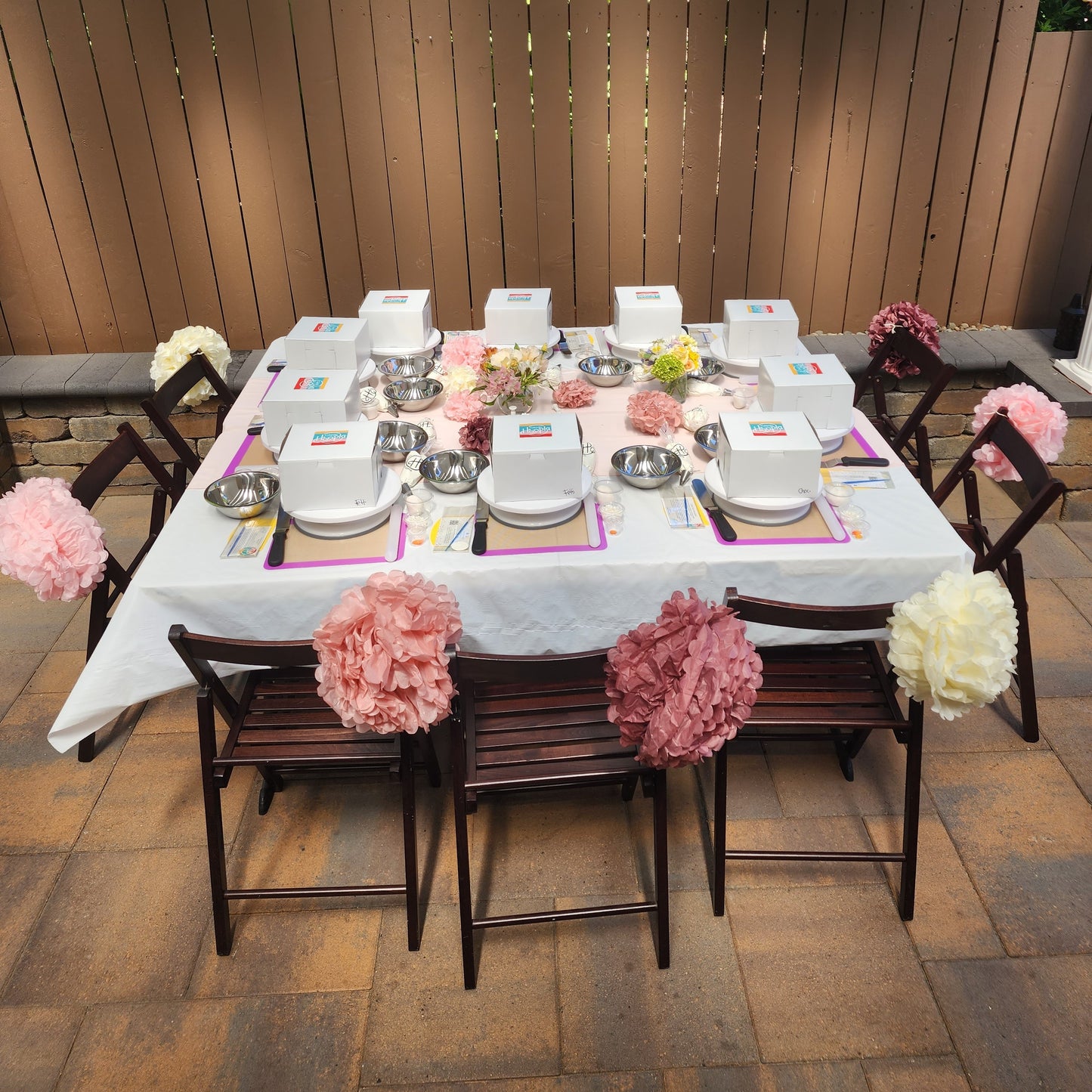 Perfect Party Favor
Cake hoopla helped make my daughter's birthday a huge success! We did the diy custom cupcakes and Jojo helped us customize them based on our party theme! The kids loved decorating their own cupcakes and they made the perfect party favor for everyone to take home. They were also sooo delicious! We look forward to working with cake hoopla again!
A total hit!
I went to a birthday party with Cake Hoopla. My 2 year old had the BEST time decorating his cake. Such a fun experience to allow him to be creative. The cake was phenomenal - a hit for the whole family!
Creative & fun party!
My two daughters, 5 and 1 1/2, went to a Cake Hoopla party. They both had a blast decorating their own cakes and of course eating them too. I would definitely recommend Cake Hoopla for anyone who wants to have a fun and creative party.
need something more lowkey? check out some fab cake and cupcake kits complete with easy-to-follow instruction cards
View all